The ticking clock of biological determinism is having its latest moment in culture. But does it always have to lead to existential crisis for women?
If ever I was going to care about someone settling down, getting married and responding to the ticking clock, it is Rosalie Craig starring as Bobbie in the inventive recent version of Stephen Sondheim's Company.
Craig/ Bobbie is sassy. She is glamorous and devil-may-care and the kind of woman you – I – would want as a friend. She exhibits a stereotypically masculine attitude to the opposite sex in her love 'em and leave 'em liaisons. As well she might, given that Bobbie was originally conceived as Bobby by the lyricist and composer. Craig is a delight in the role.
The clever staging sees her crammed into a small room centre-stage, walls and ceiling pressing close so that she is literally boxed in by her well-meaning friends and their expectations, and the tick-tick-tick of time passing, a reminder that the key difference between the sexes remains children. A bloke can become a father late into life, as demonstrated by any number of men: Robert de Niro, (son Eliot at 55, daughter Helen by surrogate at 68), Rod Stewart (last son, Aiden Patrick, at 66) and the late Lord Young, founder of the Open University and father of his last of six children at 81.
It's trickier for women. The ruse of the director Marianne Elliott to change the gender of Bobby is transformative. Perhaps only the most conservative of relatives (or those desperate for a wedding and the excuse of a new hat) can now summon too much concern for a man without a partner at 35. The practicalities are different for his female counterpart and for many it creates a poignant dilemma. No partner equals no conventional happy family equals existential crisis.
Stephen Sondheim with Rosalie Craig (left) and Patti LuPone (right), backstage of 'Company' at Gielgud Theatre, London (Photo by David M. Benett/Dave Benett/Getty Images)
No wonder the ticking clock of biological determinism has been having a moment in London theatre. In autumn 2018 at the National Theatre, Nina Raine's Stories provoked some of the most passionate interval debate to have been heard in some time.  Claudie Blakley played Anna, aged 39 and painfully keen to become a mum. The younger man in whom the hope of parenthood had been invested has bolted at the prospect of the responsibility and Anna is desperate – DESPERATE – to find someone to fill the gap. More specifically, to provide the sperm.
There is a clever debate about – spoiler alert – the relative merits of a sperm donor versus a real man and the implications of either option for the future child as they grow up and start wondering about their parentage. Kids evidently do as the recent story of an American man, Peter Ellenstein, shows. He is currently in talks about a documentary series chronicling his discovery, mid-life, of the family whom he had fathered when he was funding his fledgling acting career by selling his sperm. The first child tracked him down after posting her details on a not-for-profit website billed as a clearing house for donor-conceived individuals looking to locate siblings and donors. Ellenstein learned there were at least 20 more. Given the increasing number of children born by donor, it is a scenario only likely to become more commonplace.
I fall into another camp, the camp of those who cannot imagine being a parent and would be terrified at the prospect… mostly, it is because I like my life too much as it is
In Raine's play, Anna decides against a donor. But that decision is agonising and it would take a hard heart not to have its strings tugged by her efforts to find someone willing to father her child. The reaction from audiences was fascinating – young women vowing that they would adopt rather than beg a man's assistance, others debating the relative merits of fostering. Had I worked for The Fostering Network or Adoption UK, I would have set up shop in the foyer.
Yet I fall into another camp, the camp of those who cannot imagine being a parent and would be terrified at the prospect. Firstly, and not inconsiderably to someone who feels weak at the sight of blood, I have never forgotten the observation of a midwife that giving birth is the most dangerous thing that a healthy woman will ever do. But mostly, it is because I like my life too much as it is. I watched the struggles of my own parents to raise their three daughters with amazing generosity and dignity but at huge personal sacrifice. With no money to spare, everything went to us and I was encouraged to do everything – study music, go to university, move to London, travel – that my parents did not do. My mother, a clever, warm, funny woman, made the life I cherish possible. I am not convinced I could ever have been so noble.
I love my freedom, the small freedoms (lying in bed of a weekend with a good book, walking Thames-side under a clear, blue sky without organising prams and snacks and sun cream) and the large (blowing not insignificant sums on theatre tickets or seeing ancient ruins in Myanmar or India or other far-flung countries of unimaginable splendour). I am parsimonious by the standards of many colleagues. I almost never get a cab (even an Uber), and love the style of a Mulberry bag but could not countenance buying one. I am growing to love my grey hairs because introducing highlights would become addictively expensive. All these are easy financial choices. The expense of children is a different order entirely.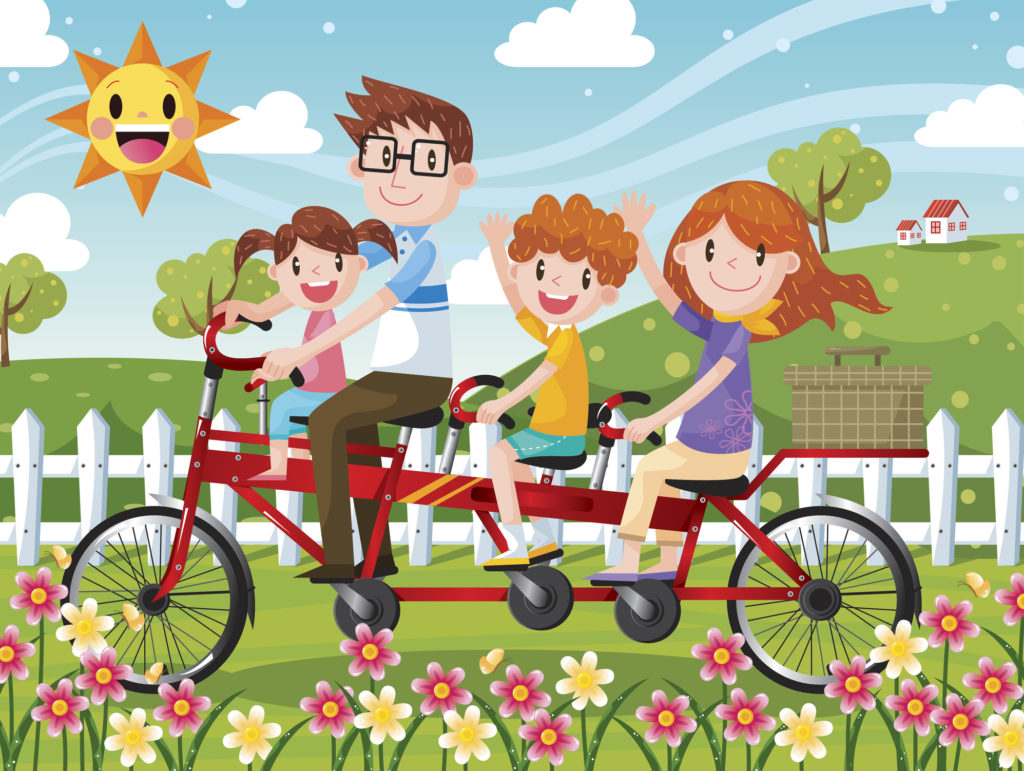 Not having grown up with money, I suppose I cannot imagine being able to support my own indulgences and live the life I love while being a parent. The two do not compute. So yes, I'm selfish, though possibly no more so than many who choose to go ahead with parenthood without making adjustments to their own lifestyle or, even worse, actively neglect their offspring.
But it would be the loss of time, even more than money, that I would struggle with and, I think, resent. That is even before any other challenges presented themselves. It was unbearable last autumn watching There She Goes, the BBC Four drama starring David Tennant and Jessica Hynes as the parents, Simon and Emily, of a nine-year-old disabled daughter, Rosie. At one point, Emily, an academic scientist, does what is almost unheard of – she admits that she struggles with the idea of having a disabled child because, as an educated member of the middle-classes, that was not on the cards. She expected to have a child as clever as she is. Simon, who works in the media, barricades himself in with black humour. There is brutal honesty and the painful (sometimes literally) physical impact of a child not under control, that stems from the real-life experience of the writer, Shaun Pye, who has his own severely disabled daughter.
Critics who stuck with it evidently found the humour amid the bleakness. I am sure that this was Pye's intention. I couldn't watch it all, finding it too painful. Most people who care for the ill and for the disabled routinely claim they are not saints but ordinary people getting on with life in challenging circumstances. They are, however, special beyond words.
I presume that newly-weds or the happily cohabiting who are preparing to become mums and dads imagine at worst they will end up in an episode of Butterflies, the early Eighties sitcom where Wendy Craig and Geoffrey Palmer rubbed along in vaguely dissatisfied domesticity, or the parents in BBC Two's Motherland where the biggest battle facing Anna Maxwell Martin and her yummy mummy friends (and token father) is how to wangle your way into the school run car pool (not that I'm knocking the challenge or the importance of a car pool.)
It was the ageing process that was the shock. I never thought I would live to be old. I took 'better to burn out than it is to rust'
But even the happiest, cleverest, most well-adjusted children require effort. I always felt scarcely able to look after myself, let alone shoulder the responsibility of a helpless baby or demanding toddler. I can see the joy and the fulfilment they can bring in friends whose offspring I love (at best) or tolerate (because I love their parents).
The debate has arisen at intervals for artists and was crystallised 80 years ago by the author and critic Cyril Connolly when he observed: 'There is no more sombre enemy of good art than the pram in the hall.' The expectation is that thinking has evolved since the pre-war years but not entirely. Tracey Emin has sparked surprising controversy on the various occasions when she has celebrated her childlessness. 'People don't really understand that someone could be happy not having children. If I was to go, "I tried but it never happened," people would feel sorry for me and understand,' she said around the time she turned 50. 'But I'm triumphantly going, "Brilliant! I can buy an apartment in New York because I don't have to pay school fees! I can have a sports car because I don't need to have a four-wheel-drive to keep my kids safe. I can do whatever I want to do." It's like a celebration.' Admittedly, Emin being Emin, she was even more trenchant about the choice. 'There are good artists that have children… They are called men.'
Tracey Emin, October 2018 (Photo by David M. Benett/Dave Benett/Getty Images)
Column inches of debate followed with a range of women highlighting that having children had boosted their creativity, not least by forcing them to focus, others highlighting that the problem was less the children than the notion that women could have it all. Suzanne Moore said of Emin's suggestion – that women are forced to choose between motherhood and creativity – that it was either her ruthless honesty or her conservatism speaking: 'Emin's adherence to the myth of creativity versus motherhood is so old-fashioned. Emin would have been able to afford childcare and that is the actual issue.' Margaret Harrison also disagreed. 'As an artist and a mother to two daughters, I know how hard it is to balance work and family, but I also know that it's possible.'
Evidently, Emin and I will both lack the comfort and security of children in old age, though adoring care and attention of offspring does not seem a given. (King Lear got in early in learning that lesson.) In any case, I would never want to tether children to caring duties. My own mum is selflessly good on this point. She has never imposed an obligation. In return, she knows she has my unconditional love.
Of course, I write as though motherhood remains a choice, but I am older than Sondheim's Bobbie. The oldest British mum to conceive naturally and give birth was reportedly 59 so there could still be time, but not much. There was a strange moment when I realised that having a child was more a physical improbability heading towards impossibility. Yet the recognition was shocking not because I had regrets but because it was odd to recognise the passing of time. It was the ageing process that was the shock. I never thought I would live to be old. I took 'better to burn out than it is to rust' as a mantra, not a Neil Young lyric, and was governed by the principle that 'I might get run over by a bus tomorrow'. Realising the entire prime conception era had passed me by was simply surprising, not a sorrow.
So I wish Sondheim's Bobbie and Raine's Anna well and will get back to browsing brochures for trips to the Galapagos Islands with the man I love. Giant tortoises and blue-footed boobies will not tuck me in when I grow old, but carpe diem. It's my choice.
Want more great Boundless essays in your inbox every Sunday? Sign up to the free, weekly newsletter, here.