The Pyjama Myth: The Freelance Writer's Survival Guide
By Sian Meades-Williams
Every single freelance writer is winging it. Sometimes they're even doing it while wearing pyjamas.
Non fiction
|
Last chance
Publication date: March 2022
Pre-order
The edits are done – you can still pre-order but your name will not appear in the book.
Sold out!
A Christmas Gift
This Christmas, treat someone to a pledge. We'll send you this card to download and put beneath the tree. Add their name to the book's supporter list, and we'll send them the book once it's published.
Book bundle
Buy two copies of the book: one for you, one for a friend.
Brownie points
Get your copy of The Pyjama Myth PLUS Sian will bake you some brownies to snack on as you read it.
Pitch 'n' putt
Sian will review one of your pitches and make improvements/suggestions and give you ideas about where to pitch it. Plus you'll receive a copy of the book.
Totes overdue
A tote bag of all the excuses to not pay freelancers on time plus a signed copy of the book
Hung out to dry
A tea towel of all the excuses to not pay freelancers on time plus a signed copy of the book
The one-to-one
Get a one-to-one freelance advice session with Sian via Skype, plus you'll receive a copy of The Pyjama Myth with your name in the back among the list of supporters.
Fully booked
Go book shopping in London with Sian, who will then buy you cake and coffee, over which you can quiz her about freelance life. You will also receive a copy of the book.
The one-to-one
Get a one-to-one hour freelance advice session with Sian via Skype, plus you'll receive a copy of The Pyjama Myth with your name in the back among the list of supporters.
Pitch, please
Sian will review three of your pitches via email and make improvements/suggestions as well as ideas about where to pitch. You will also receive a copy of the book.
10 x book bundle
Buy ten copies of the book to share with friends or colleagues.
You've got email
Sian will give your company a premium listing in the Freelance Writing Jobs newsletter (subject to approval: this is intended for a freelance writing gig or a product or service that is relevant to the audience), plus you'll receive a copy of the book.
Working it
Sian will run a workshop at your office about how you can better improve your working relationships with freelancers, or will visit your business or university to give a careers talk to your journalism/creative writing/English students. Travel outside of London not included.
Frequently Asked Questions
Where can I get my book delivered to?
We deliver to most countries worldwide. Enter your delivery address during checkout and we'll display the shipping cost when we know where to send your book.
How do supporter names work?
Every person who pledges to help to make a book gets their name included in a supporter section as a thank you as long as they pledge before the list closing deadline. If you want to add a different name, this can be changed in your account after you have completed your pledge.
Will the book and rewards that I receive look the same as the images shown on the Unbound website?
Book designs, cover and other images are for illustrative purposes and may differ from final design.
The Pyjama Myth is a survival guide for freelance writers. Aimed at those who have been in the industry for years as well as people who are embarking on a new career, this book will guide you through the highs, lows and in-betweens of life in the competitive world of freelance writing.
With layoffs from BuzzFeed, Huffington Post, Vice, and the closure of The Pool, more and more journalists are going freelance, whether through choice or circumstance. The ONS reports that as of 2017, more than 15 per cent (4.8 million people) of the working population are self-employed, and the number of self-employed journalists in the UK increased from 18,000 in 2015 to 34,000 in 2016. For thousands of writers and journalists, freelancing is becoming a more appealing – and necessary – career option.
Broken into sections, The Pyjama Myth guides you through each stage of getting yourself started as a freelance writer through to how to find ideas and best practice with pitches, what to do if you haven't been paid and practical tips on how to stay focused, how to network and how to cope with rejection. With advice and interviews from dozens of journalists, Meades-Williams taps into proven wisdom to help writers find a path that will lead them to success.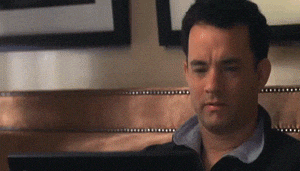 Sian writes: Despite there being more freelancers in the UK than ever before, there is still a lot of misunderstanding about being self-employed and making a career as a freelance writer. Everyone on the outside assumes you live in your pyjamas. Your family will think you watch daytime TV all day, and they'll just "pop in" for a cuppa when they feel like it. Your office-based friends will post "alright for some!" comments on your Instagram photos of lunch in your garden, even though you stayed up until 2am to meet a deadline and you haven't left the house since yesterday and you're actually a little concerned about rickets.

The self-employed are very hard to pigeon hole. The pyjama myth isn't really about what we wear; it's the preposterous idea that freelance writers are the same. Some of you reading this will get up and dressed at 8am, some of you will stay in bed and write until midday. Some writers can only work at night. I put lipstick on when I've got difficult work to do. I did actually write this paragraph in my pyjamas.
Being a freelance writer gives you the freedom to not only forge your own career, but also the free rein to decide what your life looks like each day. Just as there is no one freelancer uniform or timetable, there is no set career path. That freedom comes with its own challenges.
From messing up pitches to stressing about late payments and dealing with imposter syndrome, the world of freelance writing has a set of unwritten rules that no one knows when they're starting out. If there's one universal truth about being a freelance writer, it's that we're all winging it for huge chunks of the day.
The Pyjama Myth will change that. Whatever you're wearing.
Working for yourself is being heralded as the answer to social and economic woes, but the first steps into freelance writing aren't always planned. Redundancy is forcing our hand with increasing frequency. With little time to plan, little security and very little help on offer, it's easy to get it wrong.

I taught myself how to pitch by making dozens of mistakes. I made valuable contacts and pissed people off. I figured out what kind of freelance writer I wanted to be by writing some terrible articles. I went about things arse backwards in my early writing career. I also learnt the hard way what happens if you don't get your taxes in order and I narrowly avoided bankruptcy. It took me several years to drag myself out of the depression that followed.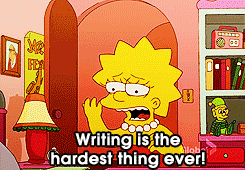 Even the most experienced journalists find freelancing much harder than they expected. The Pyjama Myth covers the basics that you need to know because no one else will give you the answers.
It tells the truth about everything from why your editor is ignoring you to what to do when you haven't been paid. It features interviews and stories from freelance writers who are doing the job you want to do and getting the clients you want to write for.
The book is inspiring and optimistic, but it doesn't sugarcoat the industry. Working from home and being your own boss appears glorious from the outside, but it's relentless and frustrating. It'll make the most secure person think the editor they just had lunch with hates them. It'll make you mad with envy when your pals are getting dreamy writing gigs and you're getting nothing but rejections. And then a month later you're on a high and getting commissions all over town.
It should be an easier career path to navigate. The Pyjama Myth is the book you didn't know you needed. It's a survival guide to the toughest, strangest, most rewarding career there is.
About the Freelance Writing Jobs newsletter:
I launched the media industry newsletter Freelance Writing Jobs in 2018. It is the only jobs platform in the UK that's aimed solely at freelance writers and it has become an invaluable industry resource with thousands of subscribers (and a 70% open rate to boot). The newsletter has helped hundreds of writers find freelance writing work and made opportunities across the industry more accessible.
Here are some testimonials from Freelance Writing Jobs subscribers:
"Your emails truly did inspire me to sack off the day job and leap into the freelance pool."
"Your newsletter has got me work, helped friends who are just starting out as full-time freelancers and inspired others to dip their toes."
"THE MADONNA OF NEWSLETTERS."
"I got a gig from one of your postings earlier this year, and its led to a working relationship thats paid rent at least three times now. My first freelance Christmas is saved!"
"I'm currently on a shift that I don't think I'd be on if not for you."
About the book:
- 224pp
- B-format paperback
- Black and white
*Cover design is not final
Support this project
Sian Meades-Williams is a freelance writer and editor with more than 12 years' experience in replying to emails and chasing invoices. As an editor she has commissioned writers all over the world, as a freelance writer she has previously written for The Times, Style and The New York Times. She now writes a travel column for Project Calm and regular features for POPSUGAR and Mollie Makes.

Although she's very happy to write anywhere (even your arm, if she can't find a piece of paper), newsletters are her bag and she really wants to make your inbox a much happier and more enjoyable place to spend time. Alongside her popular media industry newsletter Freelance Writing Jobs, she's newsletter editor for lifestyle magazine The Simple Things and co-founder of PPA award-winning women's lifestyle newsletter Domestic Sluttery. Away from her computer, she has just received her MA in modern literature and she is a beginner ballerina with a terrible pirouette technique.



What's in the book?

Starter For Ten
You're doing it, you're making the jump into freelance writing. You've got your new notebooks and a cup of tea. You've made your "personal news" announcement on Twitter (excellent gif choice, by the way). You're even sitting at your kitchen table and not your sofa. So what do you do now? The chapter covers the really early days. You can start freelancing without having a clue what you're doing – I certainly did – but if you're smart you'll have a plan.

"Where do you get your ideas from?"

Your friends and family will ask this question at every single opportunity so this chapter will help you find an answer. This chapter not only talks about ideas, it covers how you spot a unique angle when everyone is talking about the same thing. It'll also help you muster up ideas even when you are adamant that everything in the world has been written about already.

Pitch perfect

Got a great idea? This chapter will tell you what to do with it: how to hone your pitch, how make it something that an editor cannot refuse and how to spin your idea instead a feature that's what you really want to write. It will also cover what you should absolutely not do in your pitches.

Writing's on the wall

This book isn't a writer's manual, but this chapter shares tips and stories to help you improve what you do best. It's about nailing the house style, improving your editing process and polishing your redrafts so the copy gets the thumbs up and you get future commissions.

#selfpromotion

AKA "can I be a successful writer without a Twitter account?" (The answer is a resounding yes, by the way.)

The bad and the ugly

What to do when things are going down the pan. This chapter covers the bad stuff no one else talks about: dealing with rejection, imposter syndrome, the green-eyed monster (you will suffer from it regularly so we'll talk about how to harness it for good rather than evil). The chapter will also address burnout. It is real, and it is scary.

File under W for writer

If you think freelancing is all writing features in the park under a tree, skip straight to this chapter. We really need to have a conversation about tax. And deadlines. And folders and colour-coding and all the things you've been putting off while choosing brilliant gifs. You need a schedule, you need spreadsheets. You need a budget. Most importantly, you need goals.

The side hustle

Seemingly everyone's got a side hustle but when you work for yourself it's really hard to tell if you have one or not (maybe it's just five different jobs that keep you awake at night?!) This chapter talks seriously – and critically – about the multi-gig economy.

It's not about the money


You'll spend approximately 73% of your time as a freelancer sending perky emails while you cry on the sofa about paying your rent. This is the money chapter and it will help you get paid and keep on top of your finances. It'll also answer the age old question: should you ever work for free?

Read more...

26th May 2021

Here's what's happening now

The relief when you finish a huge project is palpable. Hitting send on the book manuscript felt exhausting and brilliant in equal measure. My to-do list was finally free of the thing that had been lurking on it for months! I could play video games without the nagging feeling of guilt dragging me back to my desk.

You've already had the email telling you that the book has gone into the development…

8th October 2020

All of the right words in the wrong order

Hi everyone,

An update on The Pyjama Myth has been a long time coming! I'll give you the short version: the first draft is complete! I've been bribing myself with cake every 5000 words. As a writing tool I really recommend it.

The longer version of this update is that the first draft needs a lot of work – more than the initial optimistic deadline that I set myself allows. Writing through a pandemic…

26th September 2019

On celebrating the small things

There's a huge mountain to climb when you're crowdfunding. 100% funded is the end goal - the book doesn't happen otherwise. It's a huge way to the summit and the significant points along the way: your first ten supporters, then 20%, 40%, 75% – are all steps towards that huge goal. And because it's such a long journey – The Pyjama Myth is 42% funded as I type this – it's so easy to whoosh straight…

11th August 2019

30 tips for becoming a better, happier freelancer

Hi Pyjama Myth supporters!

I've been crowdfunding for a whole month now, and it's absolutely flown by. Your support means the world, this book literally cannot happen without you. Last week on Twitter I wrote a series of tips for becoming a better, happier freelancer. Here they are, with some extras added for that all-important Added Value Content.

1. Your freelance writing career won't look…

These people are helping to fund The Pyjama Myth: The Freelance Writer's Survival Guide.

Colette Morris

Charlie Thomas

Tim Grindell

Hannah Greenstreet

Ruth Summers

Sam Wilkinson

Sarah-Jane Dale

Natalie Becher

Sebastian Moss

Andrew Charlton

Kate Lee

Nicola Masters

Kathryn Conway

Julia Thompson

Madeleine Mosse

Polina Chizhova

Lucy Ellis

Foluke Akinlose MBE

Lucy Pritchard

Fiona Mactaggart

Catherine Paice

Leanne Macardle

View more