Books are taking a bit longer than usual to arrive, due to COVID-19. Published ebooks are delivered immediately by email.
Books are taking a bit longer than usual to arrive, due to COVID-19. Published ebooks are delivered immediately by email.
Glittering a Turd
By Kris Hallenga
The story of an ordinary girl who, with a side-serving of cancer, makes life extraordinary
Publication date: Summer 2021
Buy
You made Glittering a Turd a reality. It's available in all good book stores now.
Frequently Asked Questions
How long will it take for my book to get dispatched?
For books in stock we usually dispatch orders within a few working days. You will receive a dispatch email when your order is on the way.
Where can I get my book delivered to?
We have temporarily stopped taking orders for published books going to EU destinations due to BREXIT restrictions, but we deliver to most other countries worldwide. Enter your delivery address during checkout and we'll display the shipping cost when we know where to send your book. If your country does not appear on the list we are not currently taking orders to that destination.
If I buy an ebook, when will I receive this?
Ebook files are sent via email after checkout, or you can download them from your Unbound
account
.
Where can I buy a copy if there's none available through the Unbound website?
The book should be available to order from most bookshops, or you can support your local bookshop online by ordering from
bookshop.org
.
At 22, I was unknowingly in the pursuit of finding myself.
I was living in the shadows of my happy and successful twin sister, and trying to break free from a dysfunctional relationship that made me feel worthless.
In short, I was totally normal.
When I discovered a lump in my boob and was subsequently told that it was not only cancer, but also incurable, life took on a completely new meaning. I was diagnosed at an age when life wasn't something to be grateful for, but a goddamn right. Your twenties are supposed to be the years when you become who you're meant to be.
Little did I know it was cancer that would lead me to a life I had never considered: a Happy One.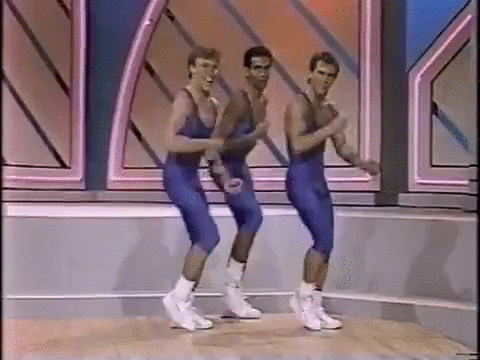 What was having a terminal cancer diagnosis like?
Does it diminish the value of life when we know it's so easy to live it?
What if, with the help of science, we start to lose our sense of mortality entirely?
Will that stop us from grabbing life by the proverbial horns and also make dying all the more petrifying and unexpected?
Those are some questions I want to explore and I think I have started to explore for the last eleven years. Through it, I am not 'fighting' or 'battling' the disease itself, it's often the narrative around the disease I have to conquer. When I was diagnosed with the turd that is cancer, I found how to navigate my way through it, not really ever knowing how or why, only knowing I had to.
I want to show that when something as horrific as cancer comes knocking at your door, you might just ask it in for tea and a chat to find out why it came in the first place. Even when cancer's equally ugly mate, depression, divorce, death or any other such creatures come waltzing in, you may just, (after reading this book) have the tools to deal with them.
Let's face it, there are thousands of books about health struggles and many have written about their experience with cancer. But this isn't just another cancer memoir, this is a tool for those that find themselves in all kinds of life pickles. And we all have them. Whether it's a relationship breakup or a cancer diagnosis, life can be a bit shit for us all and that is NORMAL. In those times, we look for light at the end of the tunnel, maybe some guidance, maybe some friendly advice, perhaps some hope, maybe a bottle of wine, perhaps a promise that it WILL get better. Potentially none of the above.
This will shine a new perspective on survival. I have survived the unsurvivable for 11 years and I am slowly discovering why. It's my discoveries that can help the most ordinary of people, with the most normal life problems, learn from a normal girl with an extraordinary story. In doing so, I want to take away the very conditioned fear that has been instilled in us all from the word 'cancer'.
I can guess what you're thinking: Another book from someone who's been slapped with the unlucky stick, trying to make sense of it all, coming out the other side a better person. Believe it or not, this isn't another book about how tragedy gives a life meaning. This isn't a how-to manual about how to reach life's spiritual epiphany. In fact, I don't pretend to be any different from anyone else who has been told they have cancer/ something equally shit. This book is an education, a revelation, the product of a ridiculous life and whatever the hell you want it to be! It needs to be written now because time is of the essence. My luck will run out and cancer will prevent me from doing things I love. I don't particularly love writing, but this book needs to be written. This book might give you the motivation to appreciate your own life, it might make you realise you are doing just fine, and if needed, it might give you a kick up the bum. But my hope is, when shit hits your fan, you too can grab the glitter.
This design is for illustrative purposes only and is subject to change after crowdfunding
ABOUT THE BOOK
B format [160 x 240mm]

Hardback book

~ 280 pages

Colour plate section; full colour images
This book is fuelled by Extract Coffee

Buy
Quick select rewards
Signed Hardback
Signed first edition hardback
Buy now
Hardback
First edition hardback
Buy now
I'm Kris with a K. I'm a half German 34 years old living in Cornwall with my cat, Lady Marmalade. For almost a third of my life I have lived with stage 4, secondary, incurable cancer that started in my breast and cleverly found its way to other parts of my body in an attempt to cut my life short. But I'm here, miraculously, living a life I bloody love. At 23 I was diagnosed with cancer and shortly after I started a national charity called CoppaFeel! Before my diagnosis no one was educating young people about signs and symptoms of breast cancer, and very few people were aware it could happen to people in their twenties. This needed to change, and I was the one to do that (mainly because I had nothing else to do except not die). I stood a 1 in 10 chance of surviving beyond 5 years yet even with countless bad scan results and further progression of the disease I found myself the best people, and the best treatments that would help me kick that statistic right in the bollocks. Today I, and the charity, still exist to educate the world about boobs and life. CoppaFeel! is run by 16 fierce females from our Bermondsey office in London. We are well known organisation that is tactical, clever at marketing, pretty good at raising money (£2million per year) and most importantly well bloody good at helping people stand the best possible chance of surviving cancer. We exist because we have to but we're looking forward to the day when cancer is no longer a deadly disease. That's when we can all go on a jolly long holiday.


I work part time for CoppaFeel! from my home in Cornwall. I stepped away as CEO 3 years ago to pursue a life less cancer orientated. I also strongly believed that charities shouldn't be run by their founders forever. I was very grateful to get to a point where the charity could exist without me. I made the decision to hand over the reigns before cancer forced it on me. I'm proud of that. Today I can pursue speaking engagements, run a coffee truck business with my twin and breathe in fresh sea air every day.

At 34 I can say I have so far led a life that has simultaneously made me happy, glad, sad, angry, grateful, accepting, appalled, desperate and every other possible emotion all smashed together and amplified. I am a founder of a charity, a sister, a daughter, an auntie, a friend, a campaigner, a hopeless romantic, a cat owner, an Instagram addict and cake fiend. The cancer thing is a mere inconvenience.

23rd March 2021

TURD CUP DESIGN!

Hello book backer and hopefully soon-to-be book backers!

Just a little, but still exciting, update to say we've now launched the final enamel cup design that you can bag as one of the pledge rewards - either book and mug OR the Extract coffee book bundle.

The thought of you lot slurping delicious coffee whilst reading my book makes me VERY happy. The cups are enamel so nice and light…

13th July 2020

I've handed in my first draft!!!!!!

Guys, there have been moments over these last few months that left me wondering if I'd ever get this thing submitted and I can happily say that as of 22.46 on 13th July 2020 my first draft (albeit pretty rough) has made it's merry way to Unbound to be read by my editor. I might cry.

Obviously I've no clue if what I've written is any good - because believe it or not biased twin sisters don't count…

23rd February 2020

WOWEEEEEEEEE

GUYS! You only went and funded my book in THREE DAYS. I am pretty sure that's some kind of record. I am truly flabbergasted by the enthusiasm, the love, the support and BELIEF in me. I was truly terrified to launch this crowdfunder (I genuinely very nearly postponed) but you've given me the biggest boost imaginable and OH MY GOSH *breathe* I AM WRITING A BOOK.

THANK YOU THANK YOU.

In case you…

These people are helping to fund Glittering a Turd.

Leslie Carver

Shannon Pierce

Tori Lack

Marianne Downie

Tilly Tappenden

Kim Leech

Ben Doran

Debbie Dee

Kate Harding

Vic Shapland

Sarah Bennett

Kate Swire

Ann Faulkner

Jack Elliott

ALISON VINCETT

Elsie Brockway

jess Roe

Melanie Watson

Alice Clarkson

Georgia d'Arcy-Roden

Holly Ritchie

Sophie Firth

View more